MOORFIELDS SECURE SALE OF WEST ONE BUILDING IN NEWCASTLE UPON TYNE FOR £4.45M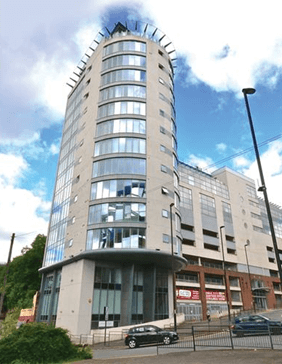 Property Administrators Arron Kendall and Simon Thomas are delighted to have sold the West One Building on Forth Banks, Newcastle upon Tyne using Real Estate Agents Avison Young.
The nine storey mixed use office and car park block incorporating 49,014 sq.ft is multi-let to 8 tenants.
The property was sold as a joint venture to Pears Property Group and Minton Group. It is likely that the purchasers will continue to manage the property and look to increase value through letting of the vacant parts.
Moorfields were appointed Administrators over the development in 2015 and have implemented a strategy to re-gear leases and let vacant units, whilst holding out until market conditions improved so as to maximise value for the lender.
Arron Kendall, Moorfields Advisory Partner said "We are delighted to have secured a sale of this prime office building."
ENDS
For media enquiries, please contact:
Katie Smith
Tel: +44 (0)20 7186 1144
Email: ksmith@moorfieldscr.com
 About Moorfields
Moorfields is one of the UK's leading independent firms of restructuring and insolvency specialists. Our highly skilled teams include restructuring professionals and licensed insolvency practitioners who provide leadership, experience and high quality advice to companies and their stakeholders in financially distressed situations.
View all Our News