MOORFIELDS SELL PART COMPLETE DEVELOPEMENT OF 48 APARTMENTS IN BIRKENHEAD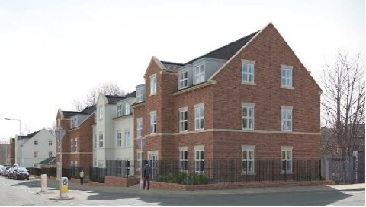 Property specialists Arron Kendall and Simon Thomas are delighted to have sold a part complete development of 48 apartments located in in Birkenhead, Liverpool.
Moorfields were appointed administrators over the development in August 2018, after costs overrun left the company unable to complete the build. The development was further hampered by unilateral notices which were filed as a result of off plan purchasers paying deposits to buy flats. The deposits had been unlawfully spent by the Company.
Following a full analysis of the development's current status, location and local market, Moorfields decided to sell the site to maximise a return for the lender.
Arron Kendall, Moorfields Advisory Partner said "We are delighted to have successfully secured a purchaser for the apartment blocks. Once complete the development should prove a good investment".
About Moorfields
Moorfields is one of the UK's leading independent firms of restructuring and insolvency specialists. Our highly skilled teams include restructuring professionals and licensed insolvency practitioners who provide leadership, experience and high quality advice to companies and their stakeholders in financially distressed situations.
View all Our News