MOORFIELDS ADVISORY ANNOUNCES NEW APPOINTMENT TO STRENGTHEN PARTNERSHIP TEAM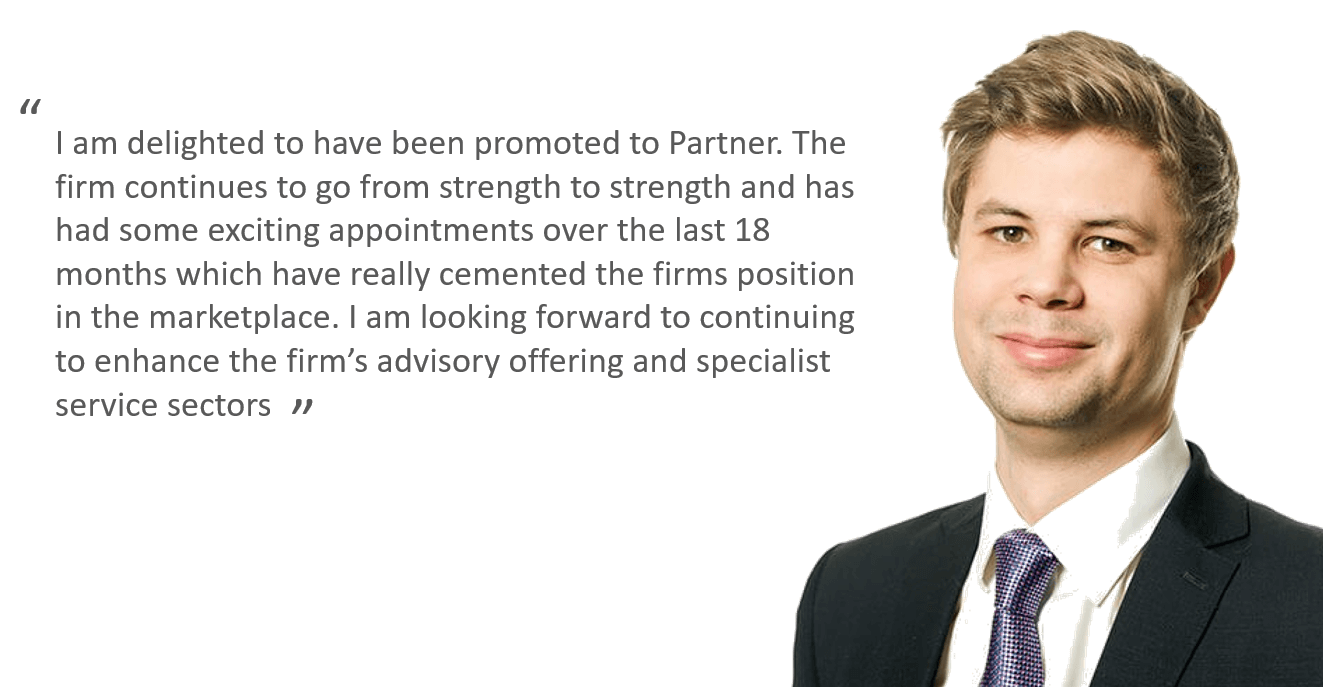 Leading restructuring and insolvency firm, Moorfields Advisory, has announced the appointment of Tom Straw as Partner to strengthen its partnership team and continue its expansion.
Tom has been with the firm for 5 years and as a Chartered Accountant and licenced insolvency practitioner leads Moorfields' advisory team specialising in business restructuring and turnaround to help improve business performance, minimise losses and maximise recoveries for investors, lenders and directors.
Tom's recent credentials include managing the administration of leading retailer "Toys R Us UK", UK fashion retailer Basler UK, advising the lender to a national FMCG distributor and managing a complex portfolio of commercial property administrations containing assets worth c. £50m.
Commenting on his appointment, Tom Straw said: "I am delighted to have received this promotion. The firm continues to go from strength to strength and has had, some exciting appointments over the last 18 months which have really cemented the firms position in the marketplace. I am looking forward to continuing to enhance the firm's advisory offering and specialist service sectors."
Commenting on the appointment, Phil Smith said "We are delighted to announce the appointment of Tom. He is highly regarded by our clients and has a reputation for formulating sound commercial turnaround strategies. His understanding and enthusiastic approach to delivering solutions means many clients rely on his opinion when their own clients show signs of distress. He will be a great addition to the partnership team and allow us to continue to offer a unique partner-led service."
For further enquiries please call Katie Smith on Tel: 0207 186 1143 or email ksmith@moorfieldscr.com

About Moorfields
Moorfields Advisory Ltd is one of the UK's leading independent firms of restructuring and insolvency specialists. Our highly skilled teams include restructuring professionals and licensed insolvency practitioners who provide leadership, experience and high-quality advice to companies and their stakeholders in financially distressed situations
View all Our News