MOORFIELDS APPOINTED OVER 15TH CENTURY MANOR HOTEL IN OXFORDSHIRE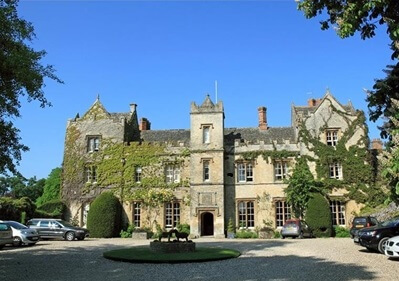 Moorfields Advisory were appointed Administrators over The Manor Country House Hotel in Weston-on-the-Green, on 14 October 2019.
The Manor at Weston was built in the late 15th Century, with 32 suites and is a popular wedding and dining venue. Unfortunately, the Hotel suffered cash flow difficulties in the first half of the year, in the face of increasing competition in the hotel and lodging sector.
Moorfields are continuing to trade the hotel whilst looking for a buyer.
Simon Thomas, Moorfields Advisory Partner said, "The hotel has over 1000 years' of history and is in a prime location in Oxfordshire. We are confident that we will find a purchaser for the hotel and with the right expertise the hotel will have a great future."

Interested parties should contact Peter Brunt of Colliers International on 0117 917 2062 or email at Peter.Brunt@colliers.com for further information.
ENDS
For media enquiries, please contact:
Katie Smith
Tel: +44 (0)20 7186 1144
Email: ksmith@moorfieldscr.com
About Moorfields
Moorfields is one of the UK's leading independent firms of restructuring and insolvency specialists. Our highly skilled teams include restructuring professionals and licensed insolvency practitioners who provide leadership, experience and high quality advice to companies and their stakeholders in financially distressed situations.
View all Our News