MOORFIELDS ADVISORY WINS CORPORATE RECOVERY FIRM OF THE YEAR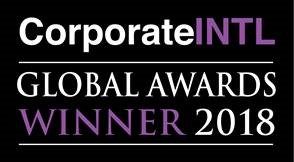 Corporate Intl have announced Moorfields Advisory as winners of the Corporate Recovery Firm 2018 award.
The international awards recognise the outstanding achievements of individuals and companies within the finance sector focusing on financial achievement, innovation and brilliance from an international perspective.
The winners are voted for by finance professionals and subscribers of Acquisition International Magazine and are given solely on merit and commend those most deserving for their ingenuity and hard work over the last 12 months.
Phil Smith, Partner "Moorfields are delighted to receive the award for "Corporate Recovery Firm of the Year 2018" the award demonstrates our continued focus on providing  unrivalled customer service by understanding our clients objectives and providing tailored cost effective, innovative and timely solutions which suit their needs. We are determined to continue to provide an unmatched level of service" 
For further enquiries please call Katie Smith on Tel: 0207 186 1143 or email ksmith@moorfieldscr.com
ENDS
For media enquiries, please contact:
Katie Smith
Tel: +44 (0)20 7186 1144
Email: ksmith@moorfieldscr.com
About Moorfields
Moorfields is one of the UK's leading independent firms of restructuring and insolvency specialists. Our highly skilled teams include restructuring professionals and licensed insolvency practitioners who provide leadership, experience and high quality advice to companies and their stakeholders in financially distressed situations.
Moorfields Advisory is proud to have won Corporate Advisory Firm of Year in 2017.
For further information on Moorfields Advisory visit: www.moorfieldscr.com
View all Our News