MOORFIELDS ADVISORY COMPLETE SALE OF PROMINENT ABERDEEN DEVELOPMENT IN £11M DEAL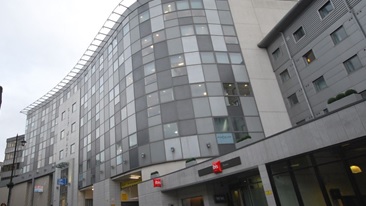 Moorfields, acting as administrators, have successfully sold City Wharf in Aberdeen for £11 million
The 66,045 sq.ft. city centre development has a mix of retail and leisure accommodation with Grade A office space on the upper floors. In addition the development has a 386 space car park and 23,268 sq.ft casino let to Grosvenor.
Marketed by Knight Frank the development has been sold to Hamcap (Aberdeen) Ltd, part of commercial property consultancy HKIP's latest high yielding fund, HYIF 3.
In February 2017, Moorfields successfully sold part of the development comprising the ibis hotel and Pure Gym for £8m.
Moorfields are now seeking planning permission to change the remaining element of the development, Exchequer House, from offices to residential accommodation.
Arron Kendall, Joint Administrator at Moorfields said "We are delighted with the successful outcome. The development offers a good retail and leisure opportunity for the right investor.
We hope we can also be in a position later this year to market Exchequer House with its new planning permission which should prove to be another good opportunity"
ENDS
For media enquiries, please contact:
Katie Smith
Tel: +44 (0)20 7186 1144
Email: ksmith@moorfieldscr.com
About Moorfields
Moorfields is one of the UK's leading independent firms of restructuring and insolvency specialists. Our highly skilled teams include restructuring professionals and licensed insolvency practitioners who provide leadership, experience and high quality advice to companies and their stakeholders in financially distressed situations.
Moorfields Advisory is proud to have won Corporate Advisory Firm of Year in 2017.
For further information on Moorfields Advisory visit: www.moorfieldscr.com
View all Our News